The season of flowers and birdsong is officially open! To celebrate spring, treat your body to M&A Lab Detox Juice: a concentrate of vitamins and antioxidants
What ingredients are in our spring detox juice?
1 Granny Smith apple
2 Kiwis
A nice handful of fresh spinach
1 / 2 lime
1 small piece of fresh ginger
1 Williams pear
1 / 2 cucumber
1 teaspoon of Matcha (optional)
Water (depending on desired texture)
The instructions :
Wash all ingredients thoroughly.
Peel the apple, kiwis, pear and cucumber if desired, and cut them into small pieces.
Squeeze the lime juice and set aside.
Peel and grate the ginger and add it to the other ingredients in a blender*.
If you are using Matcha, add that to the blender as well.
Add enough water to achieve the desired consistency and mix until smooth.
Pour the juice into a glass and add the lime juice.
Mix gently and… Enjoy!
→ This detox juice is rich in vitamins and antioxidants thanks to fresh fruits and vegetables. Ginger adds a hit of flavor and can help reduce inflammation, while Matcha powder provides an extra dose of antioxidants and caffeine for an extra boost. Enjoy!
*Recommendation: If you can, use a juice extractor rather than a blender.
Focus on the ingredients of detox juice…
Apple (around 52 calories per 100g): in addition to being tasty thanks to its tangy taste, the apple is rich in nutrients: vitamin C, dietary fiber and antioxidants. It promotes digestion and reduces the risk of diseases.
The kiwi (around 80 calories per 100g): it is rich in potassium, folate and vitamins E, K and C. 2 kiwis provide 110% of the recommended daily intake of vitamin C: it is an excellent source to strengthen your system immune! Additionally, it is anti-inflammatory, helps digestion and improves heart health;
Spinach (around 23 calories per 100g): they are full of vitamins A, C, E and K, folate, iron and calcium. They promote heart health thanks to the potassium they contain. Rich in fiber, they promote digestion. That's not all: they contain lutein and zeaxanthin, antioxidants that promote eye health. Just that !
Lime (around 30 calories per 100g): it strengthens the immune system by increasing the production of white blood cells and improves the appearance of the skin, all thanks to its vitamin C content. It also contains citric acid which stimulates the production of digestive enzymes: this promotes digestion. It is anti-inflammatory and contributes to weight loss. It fights against the risk of chronic diseases!
Ginger (around 80 calories per 100g): it reduces nausea and vomiting (including those linked to pregnancy or chemotherapy). It relieves joint, menstrual and even cranial pain. It stimulates digestion, strengthens the immune system and improves mental health! Ginger is a superfood.
The pear (around 57 calories per 100g): good for the heart, the pear is rich in fiber contributing to good digestion. It contains many antioxidants, vitamin C and K as well as minerals such as copper and iron which make it a very good anti-inflammatory fruit. It also helps regulate blood sugar levels and thus controls diabetes.
Matcha (around 60 calories per 100g): this green tea powder from Japan is rich in antioxidants and in particular catechins which help prevent cellular damage caused by free radicals. It promotes relaxation thanks to its L-theanine and thus reduces stress. It improves heart health, helps with weight loss and strengthens the immune system!

For you, with you: Marine & Albane listened to you and transformed M&A Lab Powder into energizing & slimming capsules!

From the formulation to the delivery of our products, including their production, we are committed!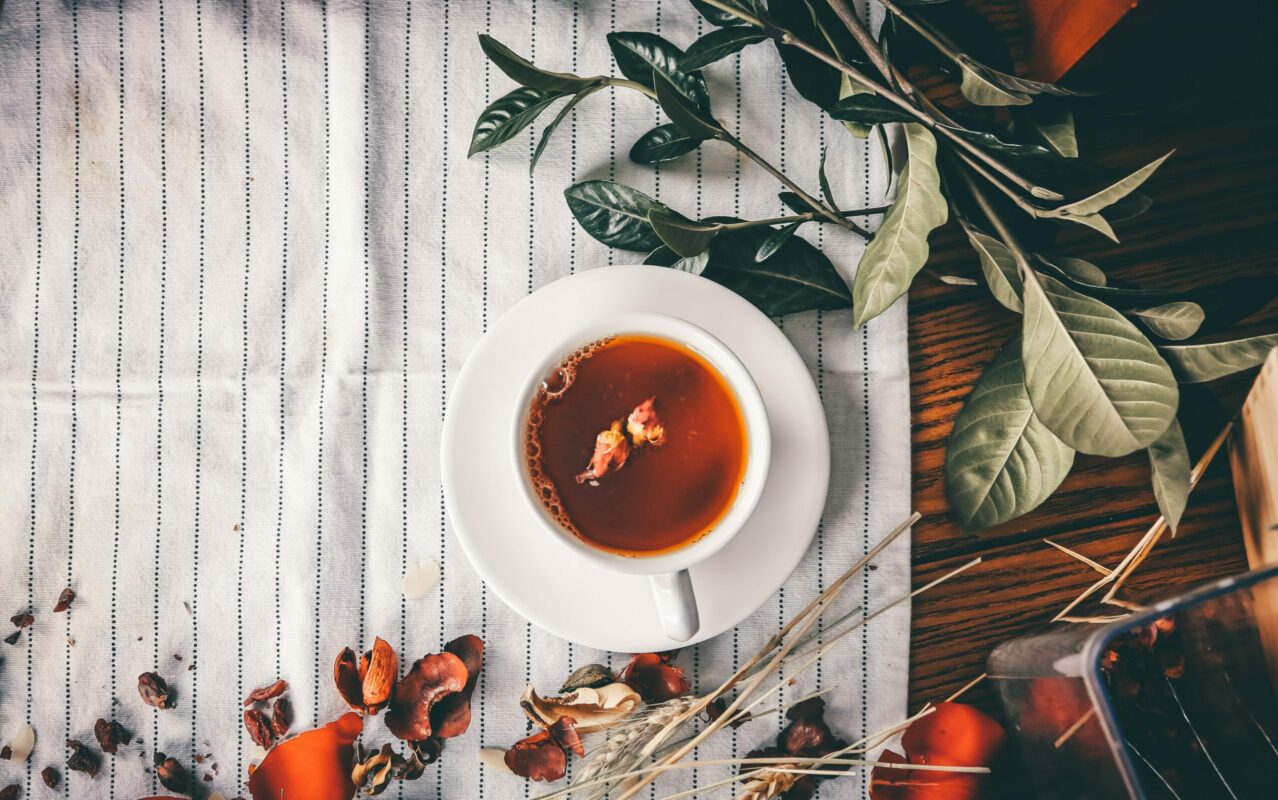 Discover Rooibos, the red tea from South Africa, star active ingredient with the many benefits of our detoxifying & draining Infusion!